Batman (NES) | Retro Review
Batman is a video game in the genre of a platformer with action elements, developed and published by Sunsoft for the NES game console in 1989 based on the eponymous movie of the same year. In another way, the game was called Batman: The Video Game.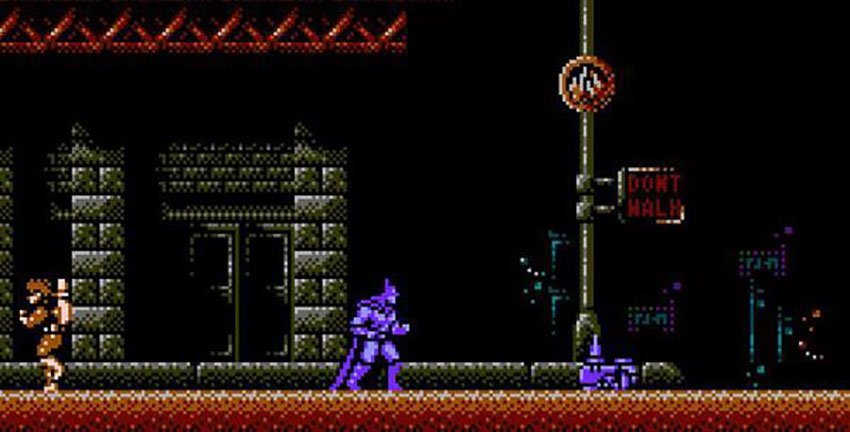 The game takes place in Gotham City. The player controls Batman and tries to interfere with the plans of the Joker. The hero can attack the enemy with his bare hands, and also use several throwing weapons with limited ammunition: batarangs (boomerangs in the shape of the Batman symbol), bat disks, harpoon gun.
In addition, the game provides the player with some tricks that were new for that time, for example, the ability to push off walls in a jump, which allows you to jump higher.
The game consists of 5 levels, in the last of which you have to fight with Joker in the bell tower of the Cathedral of Gotham City. The Joker minions also do not sleep: there are a lot of enemies, they are different, to destroy each of them you need your own approach.
Among the opponents are: robots, ninjas, small infantry in the form of running and shooting people – in general, a complete set for fans to destroy anything! Boring in the process of passing will definitely not be.
The graphics perfectly and believably convey the dark, gloomy tones of the film.
An interesting fact: the European version of the game differs from the American one only in musical tempo and tonality (in other words, in the PAL or NTSC system), then the Japanese version stands apart from them since the musical accompaniment of the levels is completely different in the Japanese version.
The game was very positively received by both players and critics. Then Batman repeatedly appeared on a variety of consoles, including in the form of adaptations to films.
[kad_youtube url="https://www.youtube.com/watch?v=SLV9RHXnceg&t=170s" width=850 ]
Name: Batman
Genre: Platform
Number of Players: 1
Developer: Sunsoft
Publisher: Sunsoft in 1989